Your Criminal Defense Lawyers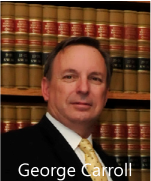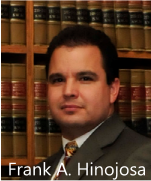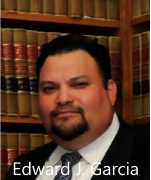 Your life, and maybe even your freedom, are at risk if you are arrested and accused of a crime. If you receive a criminal conviction, it can change your life in many ways. It is important that you choose the right criminal attorney immediately. George Carroll, Frank Hinojosa and Edward J. Garcia are trusted and experienced criminal law attorneys with the Law Offices of Carroll & Hinojosa, PLLC each with more than sixteen (16) years of experience. They have a reputation of providing a vigorous and aggressive defense for their clients in San Antonio and throughout Central and South Texas.
Experienced San Antonio Criminal Defense
The criminal law attorneys and the criminal defense team of the Law Offices of Carroll & Hinojosa have extensive experience in handling criminal law matters ranging from the simplest type of charge to the most serious. Our lawyers each use their years of criminal law trial experience, combined with their knowledge of the criminal laws, to ensure the best possible outcomes as they defend their clients. We work closely with you or your loved one accused of a criminal act to analyze all aspects of the case and guide you throughout the process. Each case is unique with its own set of facts and that is why you need an experienced attorney to make certain that you receive the best possible outcome in your case.
Call Now For a Free Consultation
The assistance of a criminal defense attorney can be invaluable. An attorney can educate you on your rights and help protect them. Any criminal charge should be taken very seriously. The San Antonio Attorneys at Carroll & Hinojosa, PLLC are experienced legal advocates that are ready to help you. To get a free telephone consult and case evaluation today, call 210-714-2427 (answered 24 hours a day-every day) or contact us online at salawyer.com. Time is of the essence, and you cannot afford to wait. Call now for a free consultation.
Strategic San Antonio Defense
When you hire a San Antonio Criminal Law Attorney with the Law Offices of Carroll & Hinojosa, PLLC, your attorney immediately begins to gather and evaluate facts and evidence we will develop a defense strategy and find the weaknesses and inconsistencies in the prosecutorís case. It is only with experience that a trial attorney will know what evidence the prosecutor can use or cannot use in trial and the best tactical method of challenging the evidence in light of the overall strategy of the case.
Legal Defense You Can Trust
It is important that your lawyer have experience aggressively litigating in the courtroom. San Antonio Attorneys at Carroll & Hinojosa, PLLC have the pretrial and trial experience to vigorously defend you against charges like:
• Murder
• Aggravated Assault
• Intoxication Assault/Manslaughter
• Assault with Bodily Injury/Family Violence
• Sex Crimes
• Federal Crimes
• Driving While Intoxicated (DWI)
• Injury to a Child/Elderly
• White Collar Crimes
• Theft/Shoplifting
• Criminal Mischief
• Driving While License is Suspended
• Probation Violations
• Parole Violations
• Juvenile
All of our attorneys at Carroll & Hinojosa, PLLC stand ready to fight for you or your loved ones to defend your rights and freedom. Any conviction, regardless of the nature of the charge can seriously affect your future.